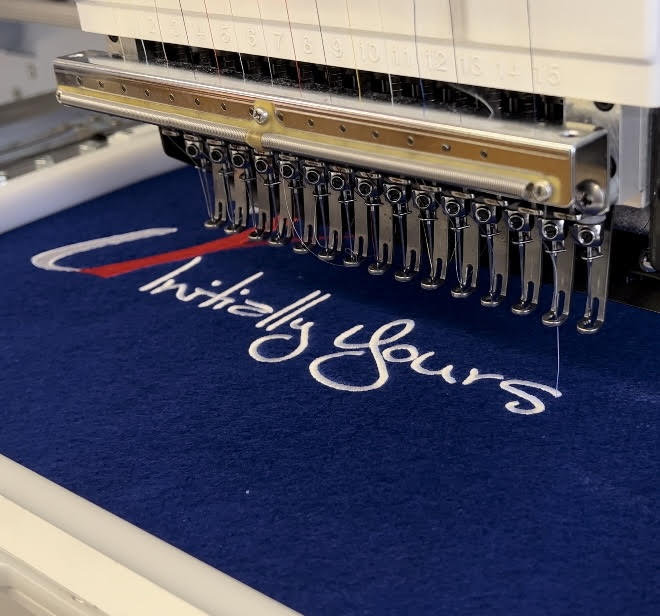 About Us
Who We Are
Initially Yours is a woman-owned family business located in Wilmington, DE providing embroidery, screen printing and promotional items since 1985.  We offer embroidery, screen printing and promotions for companies, schools, teams, non-profits and individuals.  All of our embroidery production is done on-site which enables excellent quality control.
IY looks to the future as the next generation has joined the team and is excited to continue the legacy IY has built over the last several decades.
What We Do
We are a full design service and one-stop shop for all of your embroidery, screen printing, and promotional needs. Our state of the art computer controlled embroidery system guarantees the highest quality design on all fabrics. Our computer driven sewing system offers full color and complete design capability. All products are of the highest quality and standard. We offer an unconditional guarantee on all of our work. IY's turnaround time is unmatched. We offer free estimates on all projects. We welcome the opportunity to meet your promotional, professional, and personal needs.
IY is your number one source of professional service. We surpass our competition in price, value, turnaround time and above all, customer service.
We invite you to browse through our website and the links to our catalogs to learn about all of the products and services we offer. We also invite you to call or email us to obtain information on how we can meet your individual needs.
Our mission
The mission of Initially Yours, Inc. is to create superior image enhancing, embroidered, screen printed and promotional products. We are committed to excellence in craftsmanship and customer service and constantly seek to improve in these areas.