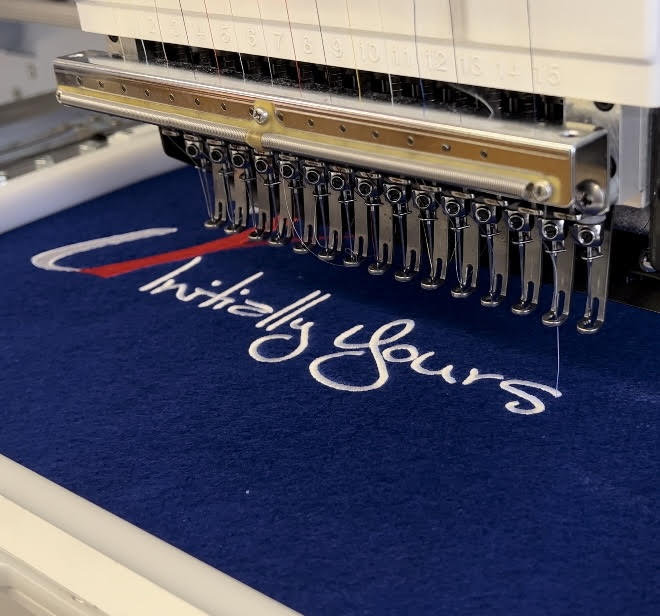 Screen Printing
Show Off Your Business, Team or School!
Screen Printed apparel and accessories are a great cost effective way to promote your business or show your school or team pride. Whether you have a company in one of the trades, swim for your community swim club or are the team captain of your high school basketball team, you will want to represent your team or business in screen printed apparel. IY will have your employees, team or group looking great at your next meeting, game or event.
What Are Our Most Popular Screen Printed Products?
Topping the list of our most popular screen printed items are T-Shirts, T-Shirts, T-Shirts. We offer every style and color of tee you could need or want in sizes from toddler to youth to adult 5XL. Whether you are looking for short sleeve tees, long sleeve tees, 50/50 tee shirts, 100% cotton tee shirts, ladies cut tee shirts, performance tees, or uniform tees, we have you covered. Also popular is the wide variety of sweatshirts and sweat pants that we offer. We'll have your team or group looking coordinated and feeling warm in our huge array of fleece items. These include crewneck sweatshirts, hooded sweatshirts, 1/4 and 1/2 zip sweatshirts, performance sweatshirts, fleece sweat pants, and performance sweatpants. We can also outfit your team in team jerseys, team jackets, warmups, and shorts. In addition to apparel, our screen printed accessories are very popular. These include cinch packs, duffle bags, backpacks, travel totes, grocery totes, and aprons, just to name a few.
Who Needs Screen Printing?
EVERYONE! Our most popular customers include:
Corporate Businesses
Trade Businesses: Landscapers, Electrician, Plumbers, HVAC, Contractors, Carpenters, Builders, Handyman, Auto Mechanics, Computer Repairmen, Painters
Schools: Pre-schools, Elementary Schools, Grade Schools, Middle Schools, High Schools, Private Schools, Charter Schools, Public Schools, Catholic Schools, Colleges and Universities
Sports Teams: Basketball, Football, Baseball, Soccer, Lacrosse, Field Hockey, Ice Hockey, Cross Country, Swimming, Softball, Boosters
Sports Leagues: Pop Warner, Cal Ripkin, CAL, Jr. Volleyball, Little League
Academic Teams: Math League , Science and Math Olympiad, Lego League, Robotics Teams, Model UN, Mock Trial Teams, Student Council
Special Events: Trade shows, 5K races, 5K walks, Golf Outings, Spirit Days, Fundraisers
Restaurants
Not-For-Profits